What Does It Cost to Change Your Floor Plan in Cincinnati?
The kids aren't peacefully sharing a bedroom anymore. Your tight hallway feels like a labyrinth. The backup to use the main bathroom is cramping your style. You need more living space, storage, bedrooms, or bathrooms. Are you considering a home remodel but wondering about the cost of redesigning your home's floor plan? A well-designed floor plan can significantly improve the livability and functionality of your home, but it's essential to understand the factors that contribute to the cost of remodeling before embarking on any project.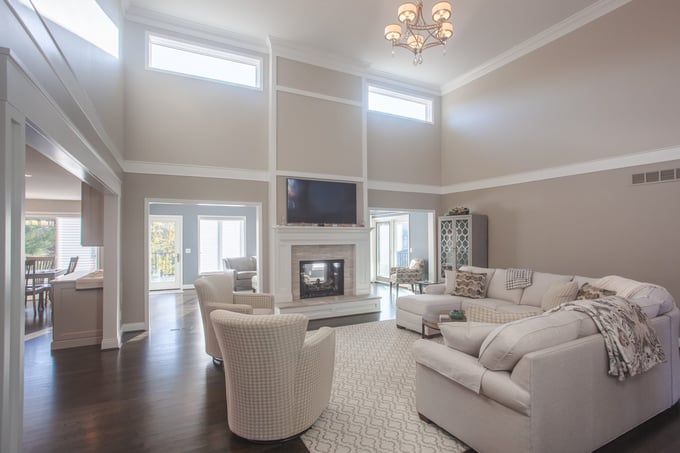 Legacy Builders Group is an experienced design-build remodeling company in Cincinnati. We're here to discuss the various factors that impact the cost of designing a new floor plan, including materials, labor, permits, and design fees. By understanding these factors, you'll be better equipped to make informed decisions about your home remodel and create a space that meets your unique needs and budget.
Why Should You Redesign Your Existing House?
Remodeling your home's floor plan is a great way to improve its livability and flow. You can create more functional and efficient spaces that suit your needs and lifestyle by reconfiguring your home's layout. For example, you may want to open up the living room to the kitchen to create a more open-concept space for entertaining or convert an underutilized room into a home office or gym. You could add or move bedrooms or bathrooms to create the ideal arrangement.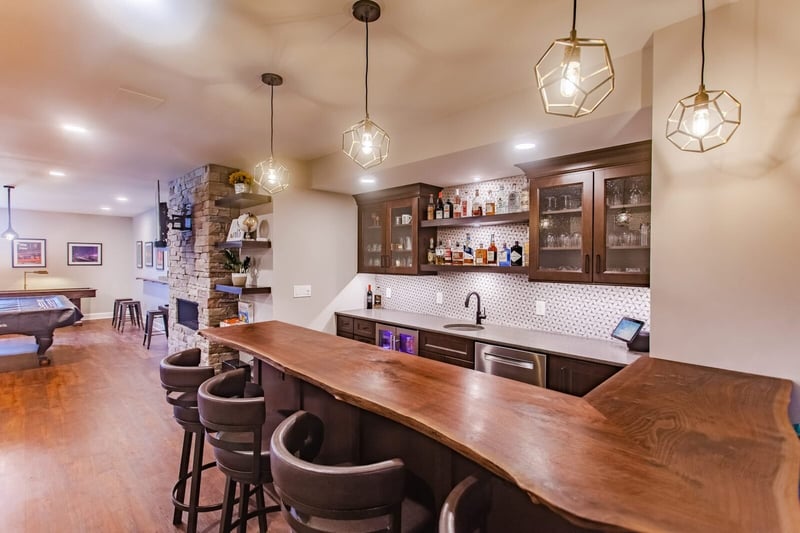 When remodeling your home's floor plan, it's important to consider factors such as traffic flow, natural light, and the size and shape of your rooms. Working with a design-build remodeling company ensures your new floor plan is thoughtfully designed and tailored to your needs. There's no need to build something generic during a design-build remodel. That's the joy of such a detailed and customized process.
Need some inspiration? Check out our completed projects gallery.
In addition to improving your home's livability and flow, remodeling your floor plan can add value to your home. A well-designed and functional floor plan is highly desirable to potential buyers and can help your home stand out in a competitive real estate market.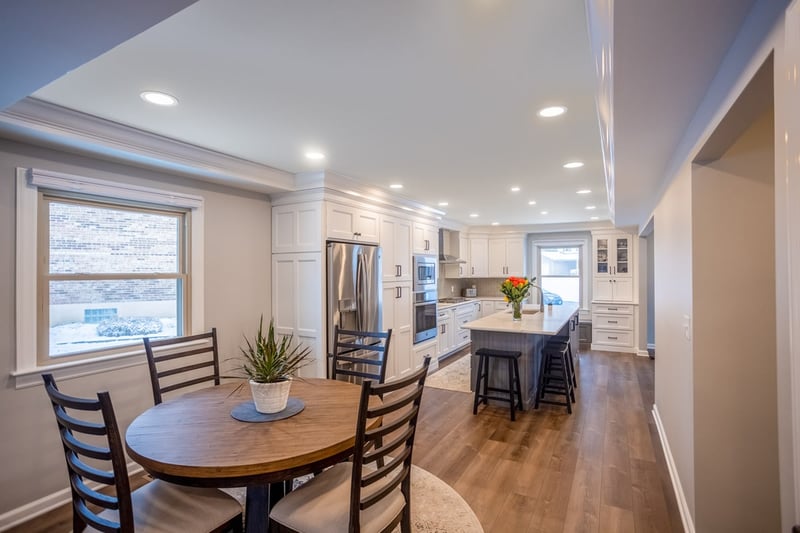 Whatt Contributes to the Cost of Changing Your Floor Plan?
Remodeling to change your floor plan can be a significant investment, and the cost can vary depending on the variables in your home and the work you've got planned. Equip yourself with some of the key factors that can contribute to the remodeling cost to change your floor plan:
Scope of the project: Your remodeling project's overall size and complexity will significantly impact the cost. For example, opening up your kitchen to your living room will likely cost less than adding a completely new room.
Structural changes: Any structural changes to your home, such as removing load-bearing walls or adding windows or doors, can increase the project's cost. Moving plumbing or electrical access and hookups also takes time and skill, adding cost.

Materials

: The cost of materials can vary widely, depending on factors such as the design style you select and the quality, durability, and availability of the materials you choose.
Labor: Labor costs can also vary widely, depending on factors such as the experience and skill level of the workers you hire and the local market rates.
Permits and inspections: Depending on the scope of your project, you may need to obtain permits and have inspections done, which can slightly add to the cost.
Design and planning: The cost of working with a professional to plan and design your new floor plan can also contribute to the project's overall cost.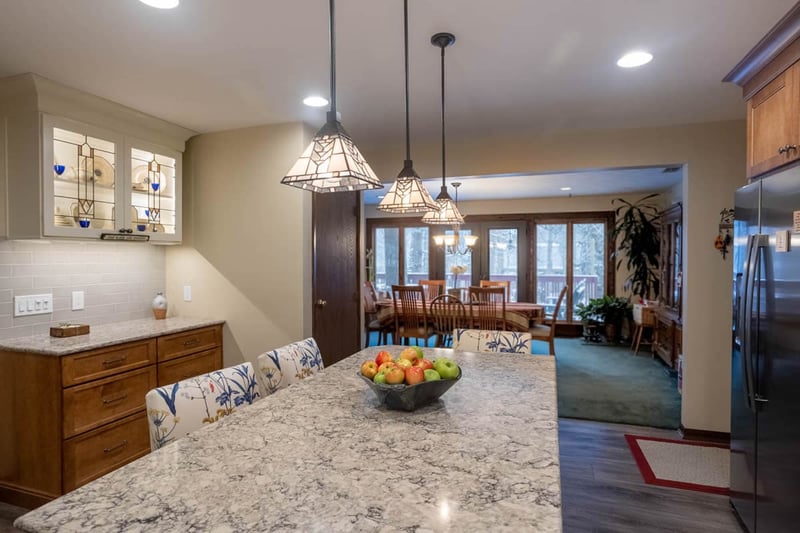 Insight for Designing the Perfect New Layout for Your Existing Home
Whole Home Remodel Floor Plan Flow
When designing a new floor plan for an existing home, the importance of flow cannot be overstated. Flow refers to how people move through and interact with a space, and it can have a major impact on the overall livability and functionality of a home. A well-designed floor plan should facilitate smooth and efficient movement throughout the home while also creating distinct and comfortable living areas. By considering factors such as traffic patterns, sight lines, and room proportions, a designer can create a floor plan that feels natural and intuitive and that makes the most of the available space. A home with good flow will feel open and inviting while also providing the privacy and comfort that homeowners desire.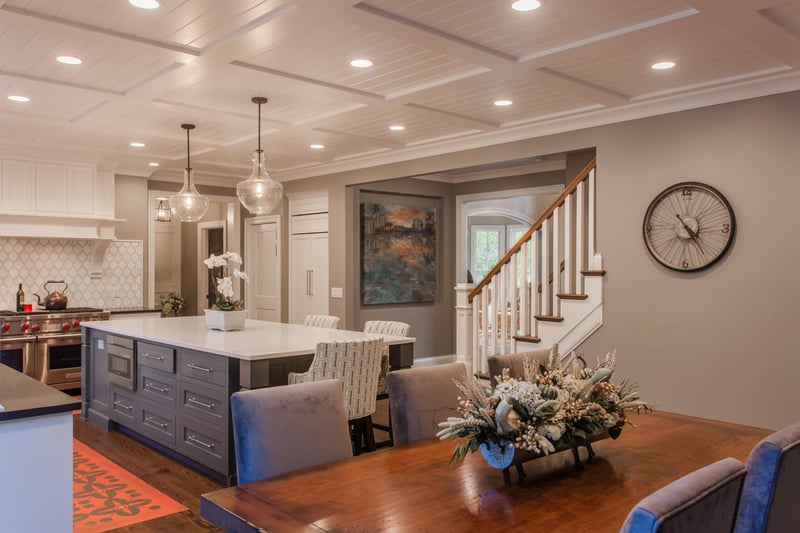 Designing a New Kitchen Floor Plan
Updating your kitchen layout is one of the most common floor plan facelifts. An optimized kitchen floor plan can drastically change your day-to-day life. The kitchen is often one of your busiest activity hubs, where meals are prepared, shared, and enjoyed with family and friends. By creating a functional, efficient, and tailored layout to your needs, you can enhance your experience and enjoyment of the space. A well-designed kitchen layout can provide ample storage and counter space, efficient work zones for meal preparation, and easy access to appliances and other tools. It can also improve traffic flow and create a comfortable and inviting atmosphere for cooking and socializing. Depending on the factors we've discussed, you could pay anywhere from $60,000 to more than $200,000 to change your kitchen's floor plan. Your design-build remodeler is your best resource for the cost to change a kitchen floor plan.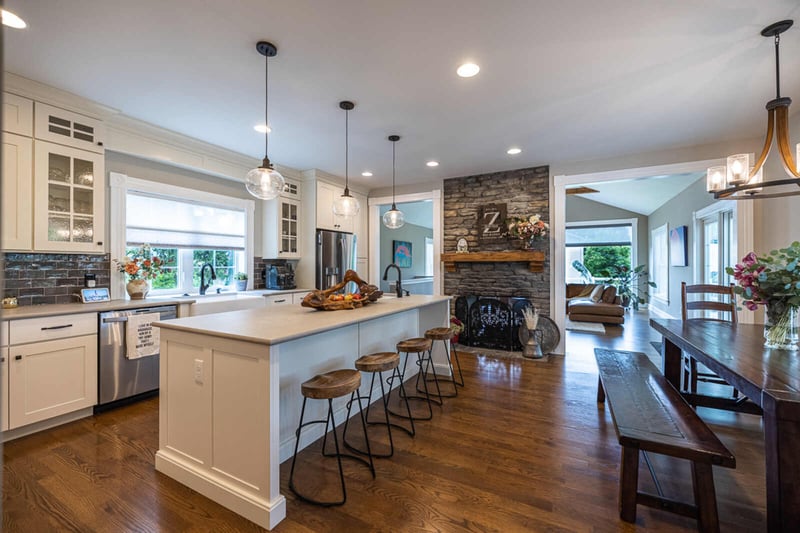 Building Out vs. Up
When considering adding living space to your home that you don't currently have, two popular options are building up by adding a second story or building out by adding an addition to the main level. Building up can be less expensive and preserve outdoor living areas, but it can be more disruptive to daily life and may not provide as much living space. Building out may make more sense if you're after common living spaces like a new dining room or larger kitchen, but it might not be an option if you don't have the space on your lot, or don't wish to sacrifice a large portion of your yard.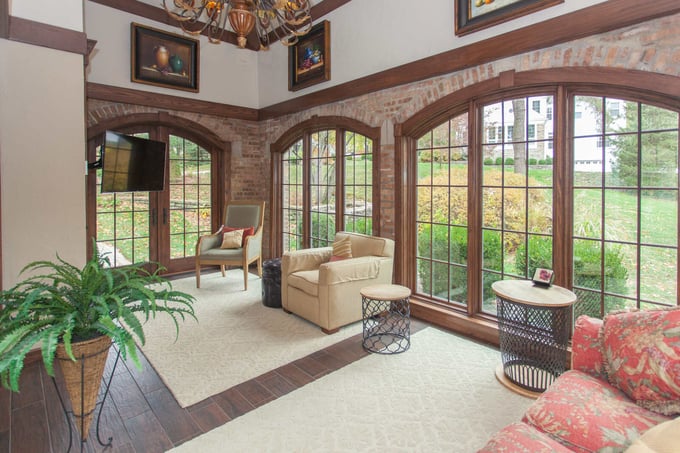 Legacy Builders Makes Changing Your Cincinnati Floor Plan and Remodeling a Delight
Designing a new floor plan can significantly improve the livability and functionality of your home. Hiring a Cincinnati design-build remodeling company like Legacy Builders Group can ensure that your project is expertly executed from start to finish, resulting in a space that meets your unique needs and exceeds your expectations. We can't wait to hear from you.