Ideas for Reconfiguring Your Home's Layout
There's no place like home, especially when it reflects your personal style and caters to your family's daily needs. While many homeowners consider redecorating or buying new furniture to spruce things up, reconfiguring a home's layout can offer the most transformative and long-lasting impact. Legacy Builders Group is happy to share innovative ideas that can help you redesign your floor plan, ensuring that every nook and cranny of your home aligns with your vision and lifestyle.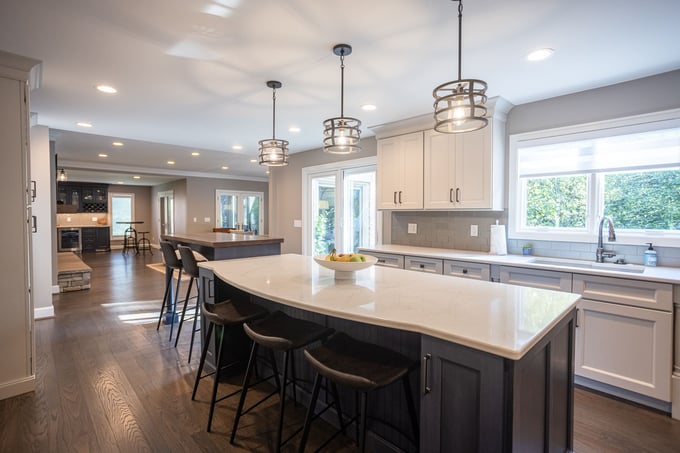 What Makes a Good Layout?
Every homeowner dreams of a layout that flows seamlessly from one room to the next, promoting ease of movement and cohesiveness in design. The essence of a good flow in a floor plan is intuitive navigation. Think about those times you've visited a friend's home and felt naturally directed from the living space to the dining area or when hallways lead logically to bedrooms without any awkward turns. Such designs don't happen by accident. They are meticulously planned to reduce unnecessary foot traffic and make daily activities more efficient.
Benefits of Reconfiguring House Layout
Reconfiguring a house layout is more than just a design fad; it's a chance to truly tailor a space to suit a homeowner's evolving needs and lifestyle. One of the primary reasons homeowners opt to change the layout of a house is to make better use of available space. As families grow or needs shift, what was once a functional layout might no longer serve its purpose. By redesigning the floor plan, unused or underutilized spaces can be transformed into functional, beloved areas of the home.
Another compelling reason is to enhance the flow between rooms. A house that promotes easy movement and interaction can significantly improve daily living, making tasks like entertaining and supervising children more effortless. A well-thought-out layout can increase natural light penetration, leading to brighter and more energy-efficient homes. Homeowners also reconfigure their house space to ensure that their home stands out in the market when it comes time to sell.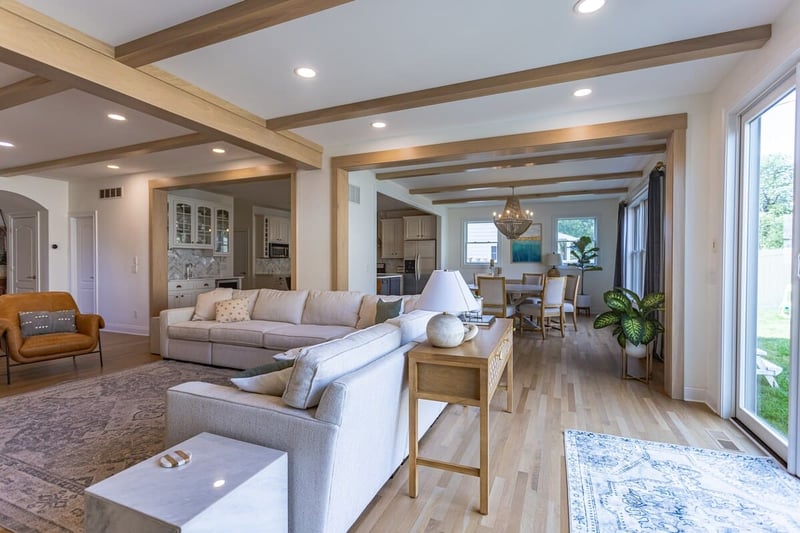 The Charm of Open-concept House Plans
Open-concept designs have been the darling of modern home layouts for a reason. An open floor plan invites gathering and togetherness by tearing down unnecessary walls or barriers. Merging the living, dining, and sometimes even the kitchen areas into one grand space, open floor plans introduce a sense of expansiveness and fluidity. This design promotes socialization and connection, making it easier to entertain guests or keep an eye on kids while preparing a meal. But not everyone is in favor of a wholly open design, and that's where the beauty of semi-open floor plans comes into play. Offering a blend of connected spaces with designated areas, they strike a balance between the classic and the contemporary.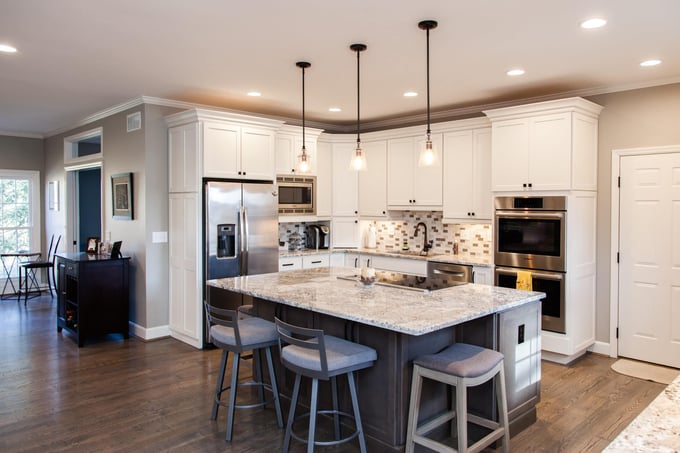 Redefining Traditional Layouts: Ranch Home Designs
Ranch-style homes, characterized by their single-story, elongated design, have long been a staple in American architecture. But as with all classic designs, they can benefit from modern updates. To elevate the typical ranch layout, consider integrating ranch layout ideas like adding vaulted ceilings for a more spacious feel or incorporating an L-shaped kitchen layout to optimize work triangle efficiency. Large windows and sliding doors can not only introduce more natural light but also effortlessly blend indoor and outdoor living spaces. By merging these traditional designs with contemporary elements, homeowners can enjoy the best of both worlds: the nostalgic charm of a ranch home with the conveniences of modern living.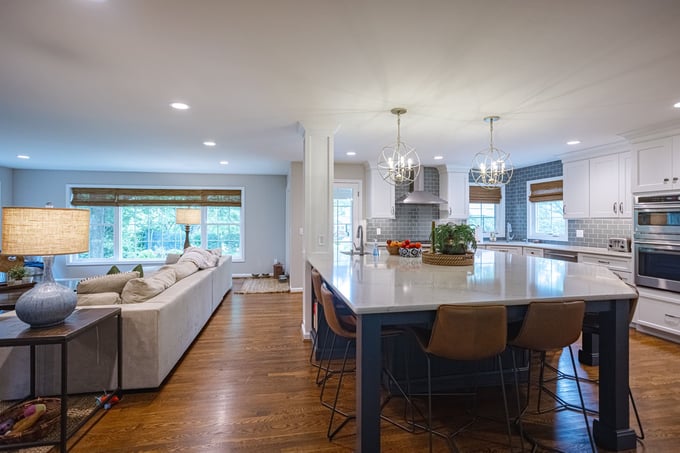 Reviving the Classics: Split-Level House Remodel
Split-level homes, with their distinctive multi-story design, can sometimes feel fragmented and dated. However, with the right design choices, these spaces can be transformed into cohesive and stylish abodes. For homeowners grappling with how to update these unique layouts, consider open floor plan remodel strategies that connect different levels seamlessly. Perhaps the living area on one level can be opened up to the dining or kitchen space on another. Reconfiguring your foyer could also be impactful, integrating foyer staircase ideas that act as a centerpiece and establish a striking first impression.
The Kitchen: Heart of the Home
For many, the kitchen isn't just a place to cook—it's the epicenter of the home, where memories are made, stories are shared, and gatherings take center stage. It should flow for the people who use it daily. When considering a remodel, focusing on the kitchen's layout can be transformative. For those with limited space, an L-shaped kitchen layout can maximize counter and storage space while retaining a seamless flow. Alternatively, for larger spaces, islands can serve as both a functional workspace and a central gathering spot. When thinking about a kitchen remodel floor plan, it's crucial to consider both functionality—like the placement of appliances for efficient cooking—and aesthetics, such as the selection of backsplashes, cabinetry, and lighting fixtures.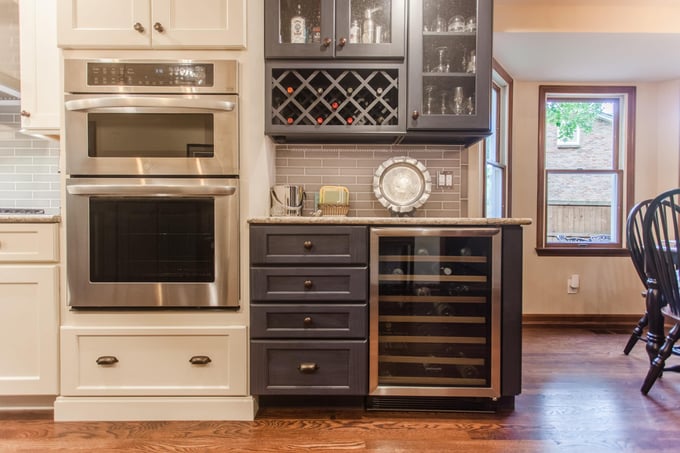 Legacy Builders Group Creates Your Dream remodel in Cincinnati
In today's dynamic world, our homes need to be just as adaptable as we are. Reconfiguring your house layout doesn't just breathe new life into your space; it enhances daily living and allows your home to grow with you. If you're inspired to transform the blueprint of your home or are considering some smaller-scale layout changes to improve flow and functionality, Legacy Builders Group is here to help. Reach out to us, and let's create a space that feels truly yours.