How Long Does a Whole Home Remodel Take?
Embarking on a whole home remodel is an exciting endeavor that allows you to transform your house into the home of your dreams. This is your opportunity to correct your home's flaws, improve its flow, and add missing elements. Your whole home remodel ends in your dream home without a move. However, such a project comes with major upheaval, whether you're living in your home during your remodel or displaced during construction. It's important to have a realistic understanding of the timeline involved in such a project.
In this blog post, Legacy Builders Group of Cincinnati, OH is here to discuss the general steps involved in a whole home remodel and provide a timeline for each stage. Additionally, we'll explore the factors that can influence the duration of your renovation so you can make an educated estimate about the timeline for your own whole home remodeling project.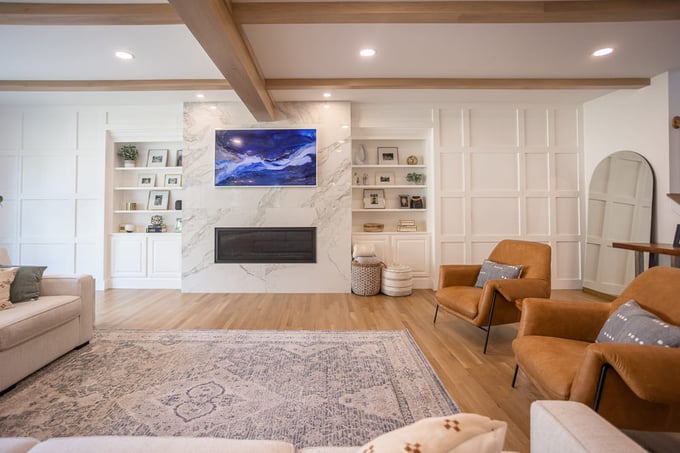 Your whole home remodeling contractor is the best resource about your personal remodeling timeline, and Legacy Builders Group would be delighted to put our expertise to work for you. You'll know just what to expect, what it will cost, and how long it will take before we begin your project. Here are some general timelines to help you understand a whole home renovation process.
Renovation Order of Operations: A Step-by-Step Guide
Planning and Design
The initial stage of any successful whole home remodel is the planning and design phase. This involves working with a design professional to develop a clear vision for your project, including creating architectural plans, selecting materials, and finalizing the design details. Depending on the complexity of your remodel, this phase can take anywhere from 2 to 4 months or more. Legacy Builders Group is a design-build remodeling firm, which means our expert designers guide you through this process, and your builder and designer collaborate to your benefit throughout the project.
Obtaining Permits and Approvals
Before construction begins, your Cincinnati builder must obtain the necessary permits and approvals from local authorities. The time required for this step can vary depending on the location and the specific requirements of your project. On average, it can take around 3 to 6 weeks to secure all the necessary permits.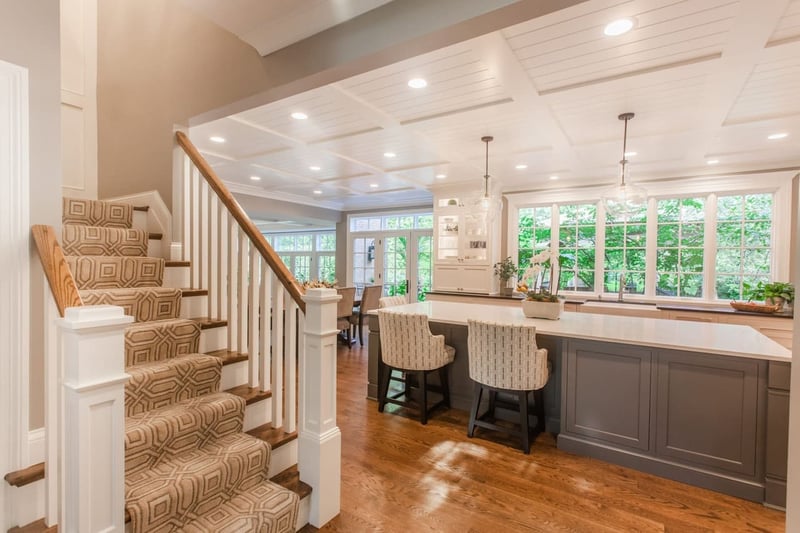 Demolition and Preparation
Once you have the green light to proceed (and sometimes while we wait for it), the next step is demolition and preparation. This involves removing any existing structures, fixtures, or finishes that will be replaced or modified during the remodel. Your time in demolition will depend on the size and complexity of your home.
Structural Changes and Framing
Your whole home remodel likely involves any structural or layout changes, such as removing or adding walls, or creating or finishing a new living space. The framing and carpentry stage involves building new walls, installing doors and windows, and making changes to your home's facade.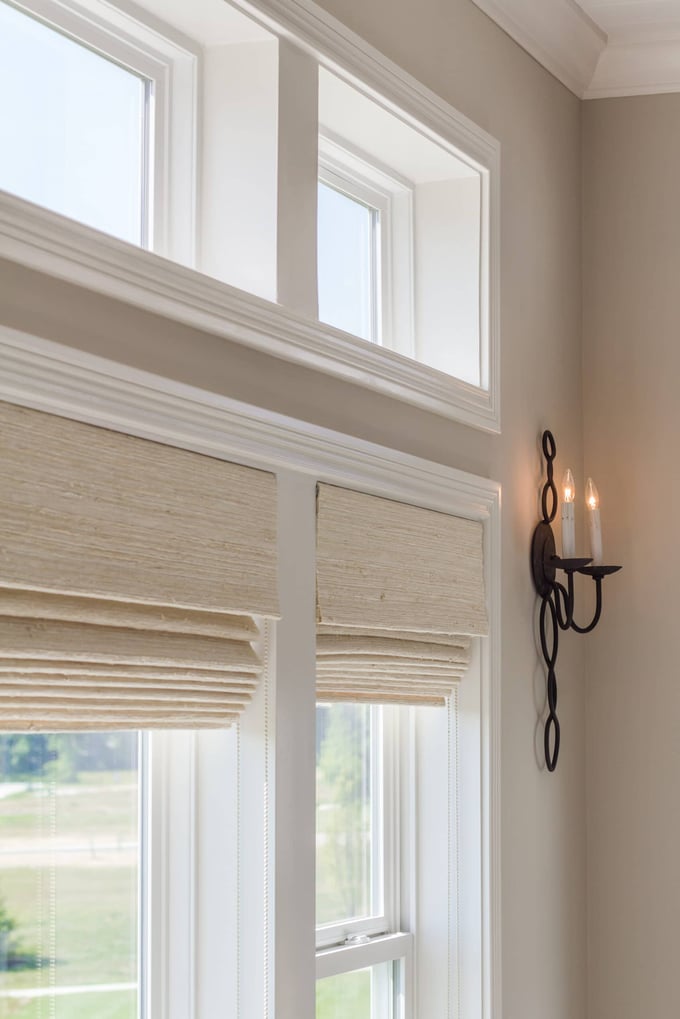 Mechanical Systems Installation
Installing or updating your HVAC system, plumbing, and electrical systems is crucial for a comfortable and functional home. Upgrading these systems comprehensively is another way a whole home remodel can drastically improve your experience. This stage requires coordination between different tradespeople to ensure everything is installed correctly.
Insulation and Drywall
Insulation is vital in maintaining energy efficiency and temperature control in your home. Modern insulation techniques are often drastic upgrades for drafty, older homes. After insulation, drywall installation follows, providing a smooth and finished surface for painting and other finishes.
Interior Trim Carpentry
The finish work is vital to your final product. Once the walls are in place, it's time to set doors and trim and add in the carpentry details. Many of our whole home renovations involve custom-built features or cabinetry.
Flooring, Paint, and Finishing Touches
Installing flooring, painting walls, and adding the finishing touches are the stages where your home's transformation becomes apparent. We're almost ready for the big reveal, and you can see the transformation coming to fruition.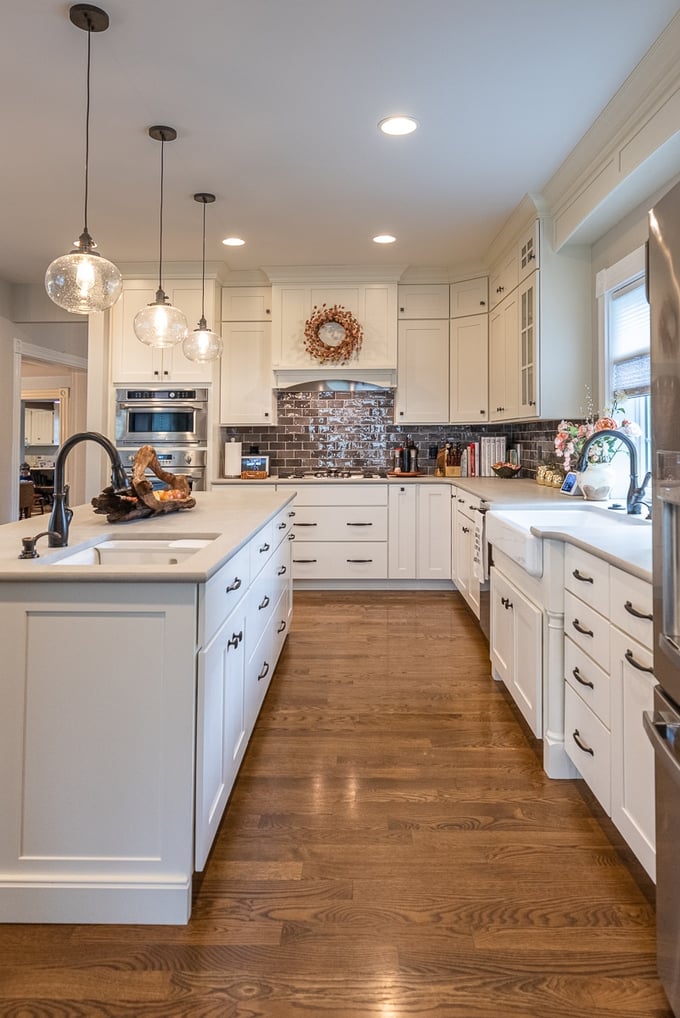 Final Inspections and Clean-up
Once the construction is complete, final inspections by local authorities may be required. We'll clean up and leave you with a gleaming new living space.
Wondering what a whole home remodel in Cincinnati might cost you? We break it down.
Factors Affecting the Timeline
Though a whole home remodel usually takes about 4 to 6 months to complete, this timeline depends greatly on your choices and the scope of the work for your remodel. While the timeline outlined above provides a general guideline for a whole home remodel, it's essential to recognize that various factors can influence the duration of your project. Here are some factors to consider:
Size and Complexity of the Project: Larger homes or projects that involve extensive structural changes, additions, or intricate design details may require more time to complete.
Permitting and Approval Processes: The time needed to obtain permits can vary depending on your location and the specific requirements of your project. Delays in the permitting process can extend the overall timeline.
Availability of Materials and Products: The availability of certain materials, fixtures, or finishes can impact the timeline. Delays in product delivery or backorders can cause project delays and domino effects as these delays hold up other aspects of the project and require rescheduling tradespeople.
Unforeseen Issues or Discoveries: During the renovation process, unforeseen issues such as hidden structural damage or outdated electrical or plumbing systems may arise. Addressing these issues can extend the timeline.
Changes or Modifications: Deciding to change the original design or scope of work during the construction phase can add time to the overall project. It's important to carefully consider and finalize your plans before construction begins to minimize delays. That's why we recommend taking your time during the planning stage to ensure you love every detail confidently before construction begins.
Seasonal Considerations: Certain times of the year may be busier for the construction industry, affecting scheduling and availability. Extreme weather conditions can also impact outdoor projects.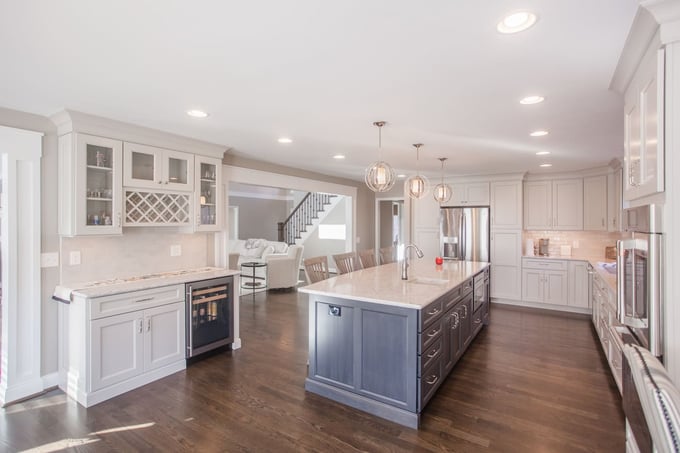 Legacy Builders Group Creates Your Dream Whole Home Remodel
A whole home remodel is an exciting and transformative process that requires careful planning and consideration. By working closely with a professional remodeler and understanding the factors affecting your timeline, you can embark on your whole home remodel journey with the confidence and anticipation of creating your dream home. We can't wait to meet you and make your vision real together. Reach out to Legacy Builders Group today to get started!