10 Best Home Remodelers in Greater Cincinnati
Are you thinking about giving your Cincinnati home a fresh look? You're in the right place! Cincinnati is full of fantastic home styles, and the secret to a great remodel is finding the perfect team to bring your vision to life. Picking a top-notch remodeler means you'll get expertise, craftsmanship, and peace of mind throughout your project. We are passionate about promoting professionalism and advocating for people to have a great experience and successful project. This post aims to assist homeowners in identifying the top home remodelers in Cincinnati, ensuring that your property's transformation is in the hands of true professionals.

Criteria for Selection
While Cincinnati offers many remodeling contractors, not all are created equal. To curate this list of top remodelers, we considered multiple factors often indicative of quality and reliability. Customer reviews are essential in painting a real-world picture of experiences and outcomes. Experience in the field often translates to refined processes and a deeper understanding of classic and contemporary design elements. We also considered the specialties or niches each remodeler occupies, as certain projects might necessitate specialized expertise. By considering these elements—alongside other criteria such as project portfolio and professional affiliations—we've striven to provide a comprehensive guide to the best remodeling contractors in Cincinnati.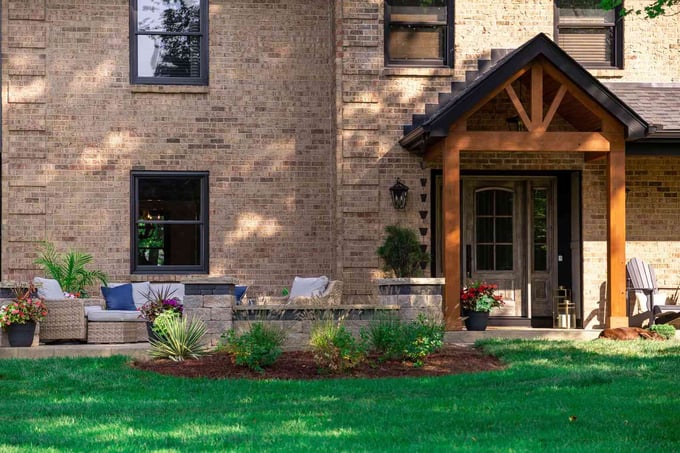 Biehl Brothers Contracting is a trusted name in the Cincinnati home remodeling scene. Their commitment to quality workmanship and client satisfaction shines through in every project they take on. Specializing in both interior and exterior renovations, Biehl Brothers is a great choice for design-build remodeling.
Craft Home Renovations lives up to its name, bringing a crafty touch to every renovation they handle. Their knack for infusing kitchens, bathrooms, and additions with personality while enhancing functionality makes them an excellent choice for many Cincinnati residents.
Specializing in creating custom spaces that reflect the homeowner's style, DeVol Design Build Remodel is a premier remodeling company in Cincinnati. Offering a diverse range of remodeling expertise, including adaptive living and aging in place, Devol's holistic approach, from design conception to the final build, ensures each project is executed perfectly.
The English Contractor is a standout choice for Cincinnati luxury remodels and new construction. Their team, known for meticulous attention to detail and high-end results, transforms homes into exquisite spaces, as demonstrated on HGTV in 2018.
When it comes to home enhancements that meld style with functionality, Improveit Home Remodeling delivers. With a reputation for using top-tier materials and cutting-edge designs, they've been elevating Cincinnati windows, bathrooms, and kitchens for years.
Legacy Builders Group stands as a cornerstone in Cincinnati's home remodeling industry. With a stellar reputation for delivering impeccable craftsmanship and attention to detail, this team ensures your home transformation goes beyond expectations. Expertly offering a wide range of design-build remodeling services, including kitchens, bathrooms, outdoor living spaces, whole home remodels, and additions, Legacy Builders Group is your first choice for Cincinnati remodeling excellence.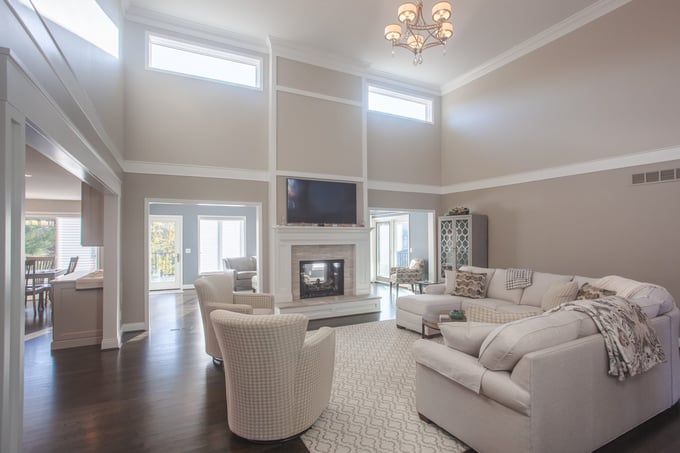 A family-operated business established in 1978, Meyer Brothers & Sons brings a touch of heartfelt dedication to every project. Their deep-rooted values of trust, quality, and integrity shine through in their work. Serving the Cincinnati area with pride, they're a solid choice for your design-build home remodeling project.
McCann Custom Remodeling's team of skilled craftsmen ensures every nook and cranny of the house is treated with care and precision. As stalwarts in Cincinnati's remodeling industry for more than 20 years, they have a legacy of turning ordinary spaces into captivating homes.
Neal's Design Remodel specializes in remodeling projects ranging from whole home remodels to basement finishing. With years of experience serving the Cincinnati community, they've built a name for themselves by consistently delivering high-quality work through a time-tested process.
A name synonymous with excellence in the Cincinnati remodeling world, Remodel Cincinnati is renowned for its innovative design solutions and impeccable execution of kitchens, bathrooms, decks, and porches. Their hands-on approach ensures each project is tailored to meet the unique needs of the homeowner.
Your home is more than just a structure; it's where memories are made and dreams are realized. Choosing the right remodeler in Cincinnati can make all the difference in transforming your space to mirror your aspirations. We understand that you have excellent choices, and we're honored to be considered among them. We're confident that you'll experience the professionalism and quality that differentiate us, even from among these excellent options. We invite you to reach out and discover how we can bring your vision to life, ensuring your home remains a cherished space for years to come.