The Costs of a Kitchen Renovation Project in Cincinnati
The value a kitchen adds to a home and your lifestyle is undeniable. A house sells much quicker when the kitchen is in good shape, and ultimately a remodel changes the whole experience of daily life at home before it ever hits the market. Working with a design-build firm can help you make the most of your kitchen renovations because your kitchen designers and construction craftsman are under one roof to seamlessly design and execute your remodel with one point of contact. If you have an idea for your home, design-build firms can help bring that idea to life without compromising your kitchen design. Having a more specific idea of the cost of a kitchen remodel in Cincinnati, Ohio will help you feel empowered to begin in earnest on your kitchen renovation project.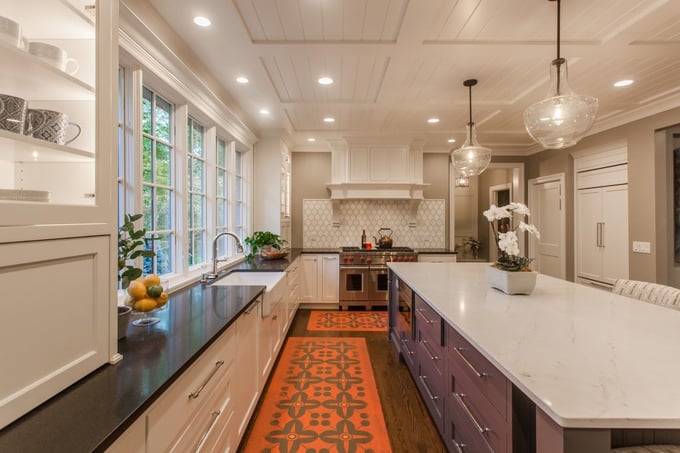 Factors That Influence the Cost of Renovating a Kitchen
Several factors will influence the cost you can expect to pay for your kitchen remodel. Understanding what kind of remodel you're after can help you set a realistic budget for your renovation.
Scope of the Remodel
The first factor to consider is the magnitude of your remodel. The degree of change you're after will hugely affect the total budget. For example, a kitchen renovation where you are replacing countertops and tile backsplashes is a lesser degree of change than replacing all of your cabinets, countertops and all fixtures, making it less expensive than the more involved renovations. A more extensive remodel might completely re-imagine the layout, moving your countertops, appliances, kitchen island, and more to new, more convenient locations. Moving access points for plumbing and electrical and creating new spaces adds to your cost.
Your Materials
While using quality materials in any kitchen remodel is essential, you'll pay a lot more for high-end materials or custom elements. Your design and material selections can quickly impact your budget. For example, a custom kitchen island with multiple functions and furniture type elements will cost more than a run-of-the-mill affair. Your backsplash or tile kitchen floor will be more expensive if you choose a labor-intensive style and/or natural stone or another luxury material.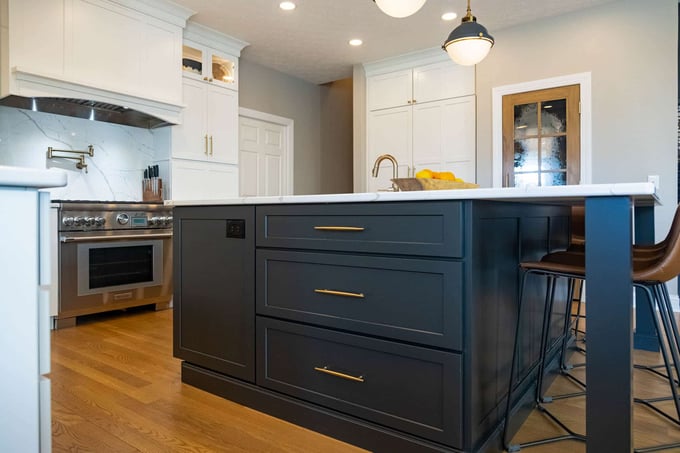 Size of Your Kitchen
The second factor to consider is space. It only makes sense that the size of a room would affect the renovation price since smaller rooms require fewer materials than larger rooms. For example, if your kitchen is about 100 square feet, you need fewer cabinets, countertops, and other materials than if your kitchen were 250 square feet.
Your Home's Age
Older homes sometimes present more remodeling surprises than their newer counterparts. We can plan for some of the extra steps and TLC an old house will need, but some quirks aren't apparent until we get to work. We may find multiple floors laid over top of each other, construction methods that need to be brought up to code, or other old-fashioned solutions and surprises. Older homes are also more likely to feature outdated layouts, functionally obsolete features, and products that no longer work for today's lifestyle, meaning you'll need a more extensive upgrade.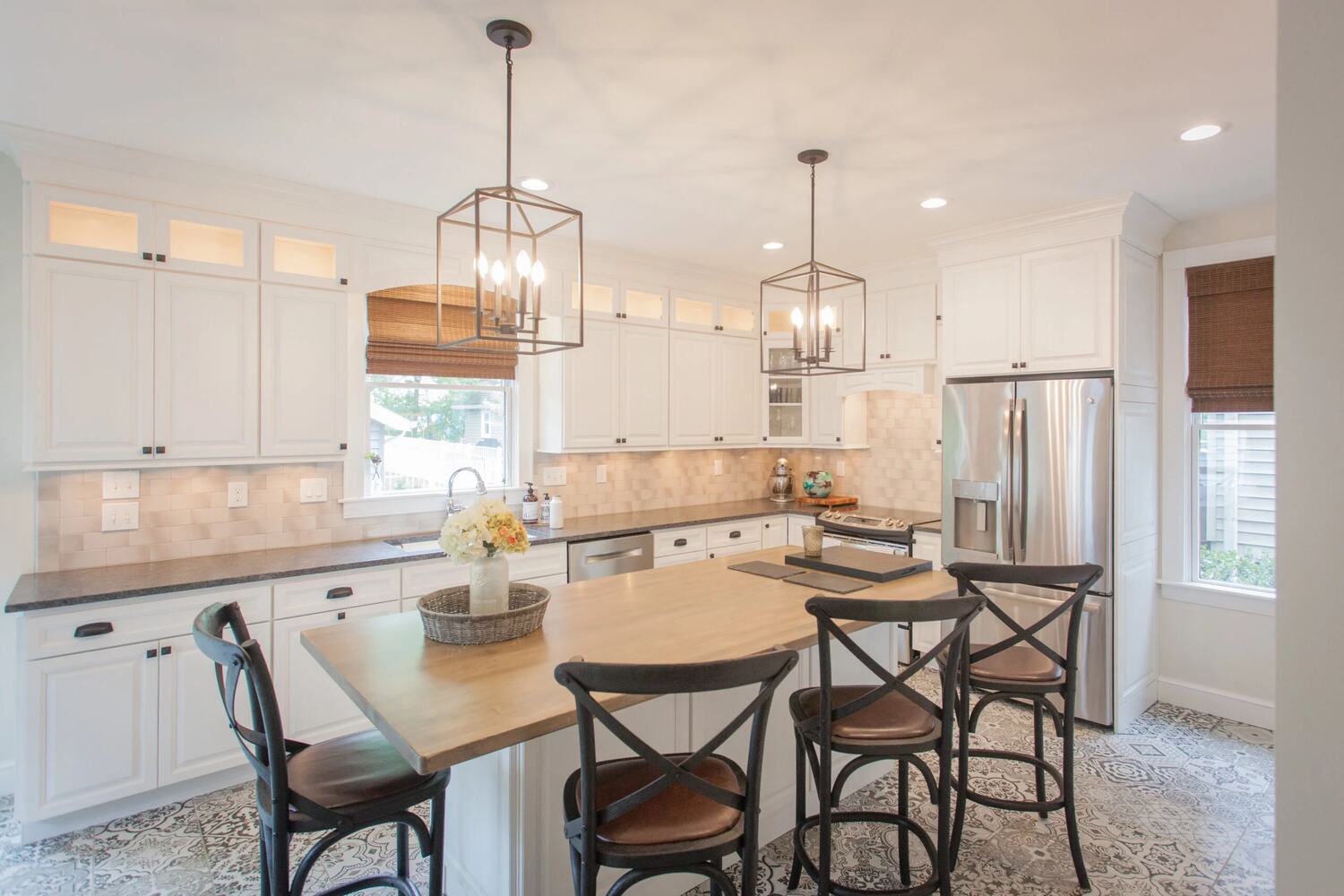 How Much Does a Kitchen Remodel Cost?
Budgets are essential; they help you decide where to allocate resources and help you determine the direction of your kitchen remodel. They also help you narrow your focus on materials and design solutions within your stated budget. When it comes to kitchen remodeling, the price range is wide. A good design-build firm will listen to your ideas and goals for your remodel and guide you in the right direction. Understand that each remodel is different, costs vary greatly, and your contractor is the best resource for the price of the renovation you've got in mind. Ballpark figures are important to help you begin to plan, so we've provided you some relevant cost information below.
Minor Kitchen Remodel
Light kitchen remodels often involve replacing counter tops, cabinet hardware and adding or updating a kitchen backsplash. Along with some updated fixtures and lighting, and painting these light makeovers can make quite the change. When undertaken all at once by a professional kitchen remodeling contractor, the cost of a minor kitchen remodel averages between $30,000 to $60,000 in Cincinnati.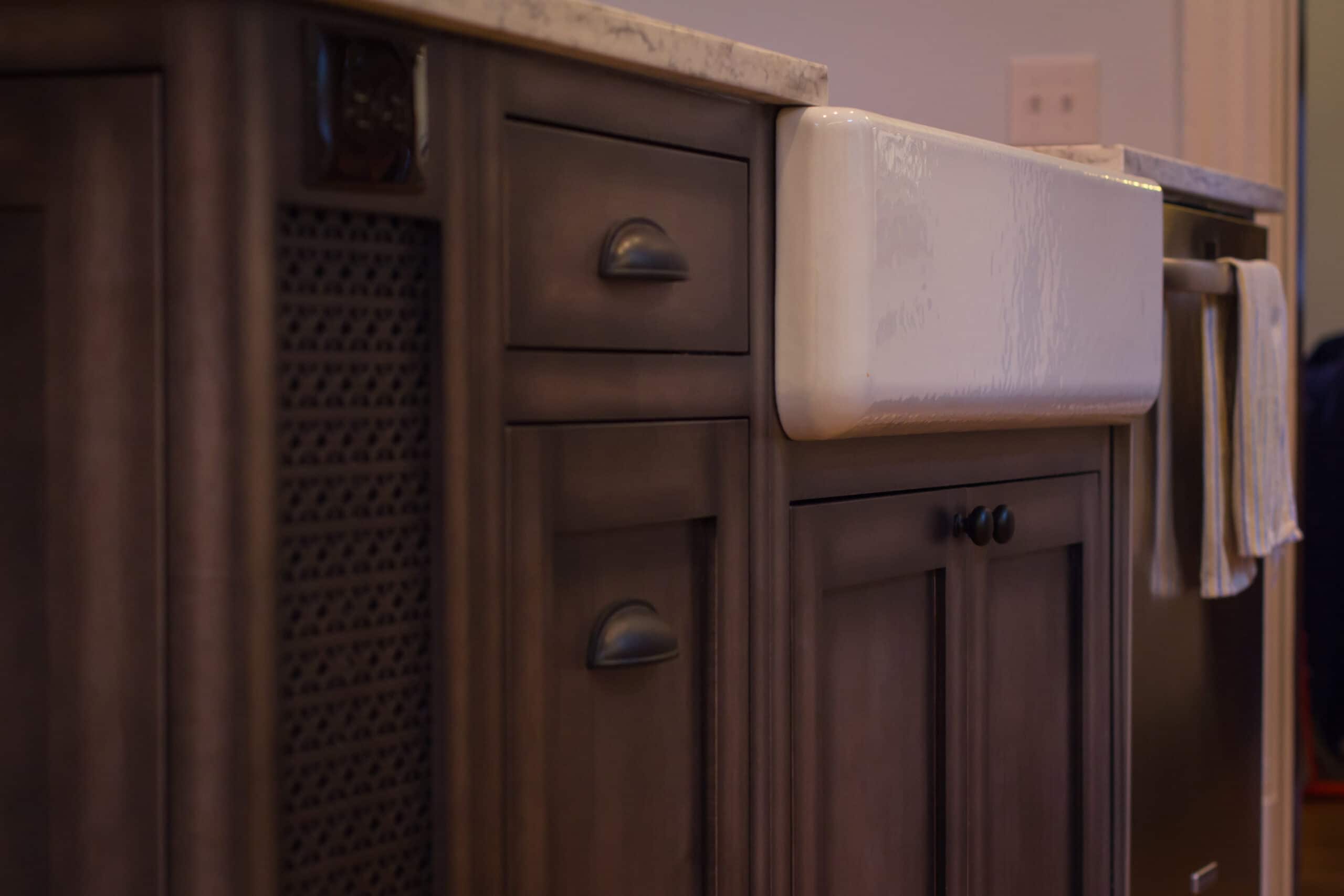 Midrange Kitchen Remodel
Midrange kitchen renovations can involve a myriad of renovation options including painting of existing cabinets, some additional new cabinets-perhaps to create a beverage center or new island, new counter tops, tile back splash, lightning updates, new plumbing fixtures, updated flooring and painting. Folks in Cincinnati can expect an investment of $60,000 to $100,000 for projects like these.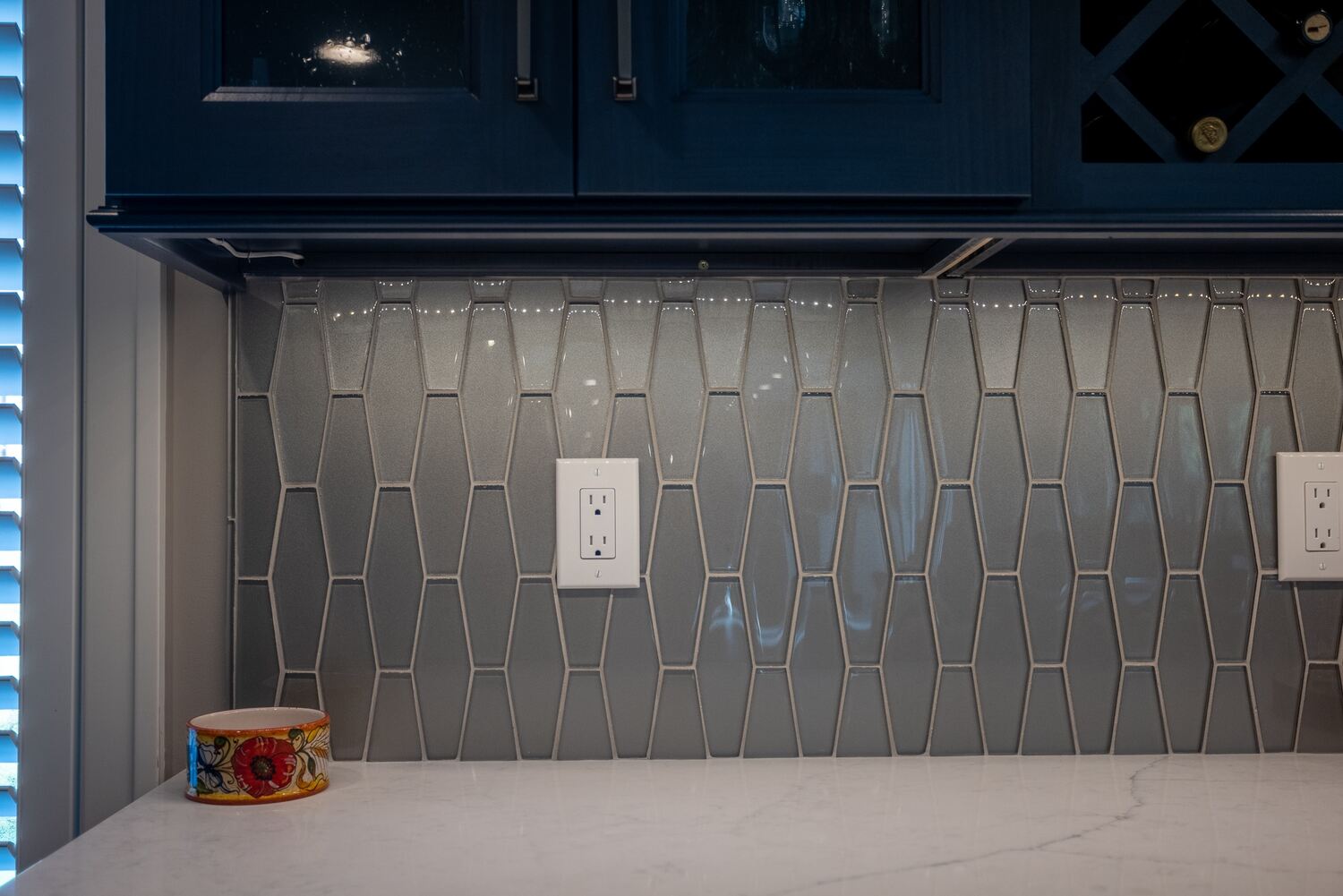 Major Kitchen Remodel
Major kitchen renovations allow for major changes such as replacing and customizing your space. You'll spend up on luxury materials, but get beautiful results. The average cost of a Cincinnati, Ohio major kitchen remodel can range between $100,00 to $200,000 plus. Typical renovations in this budget include installing nice semi-custom cabinets or custom cabinets, replacing countertops with high-quality materials like quartz, adding hardwood flooring, updating plumbing and electrical items, expanding the kitchen and making some structural changes like knocking down walls and installing your high-end appliances.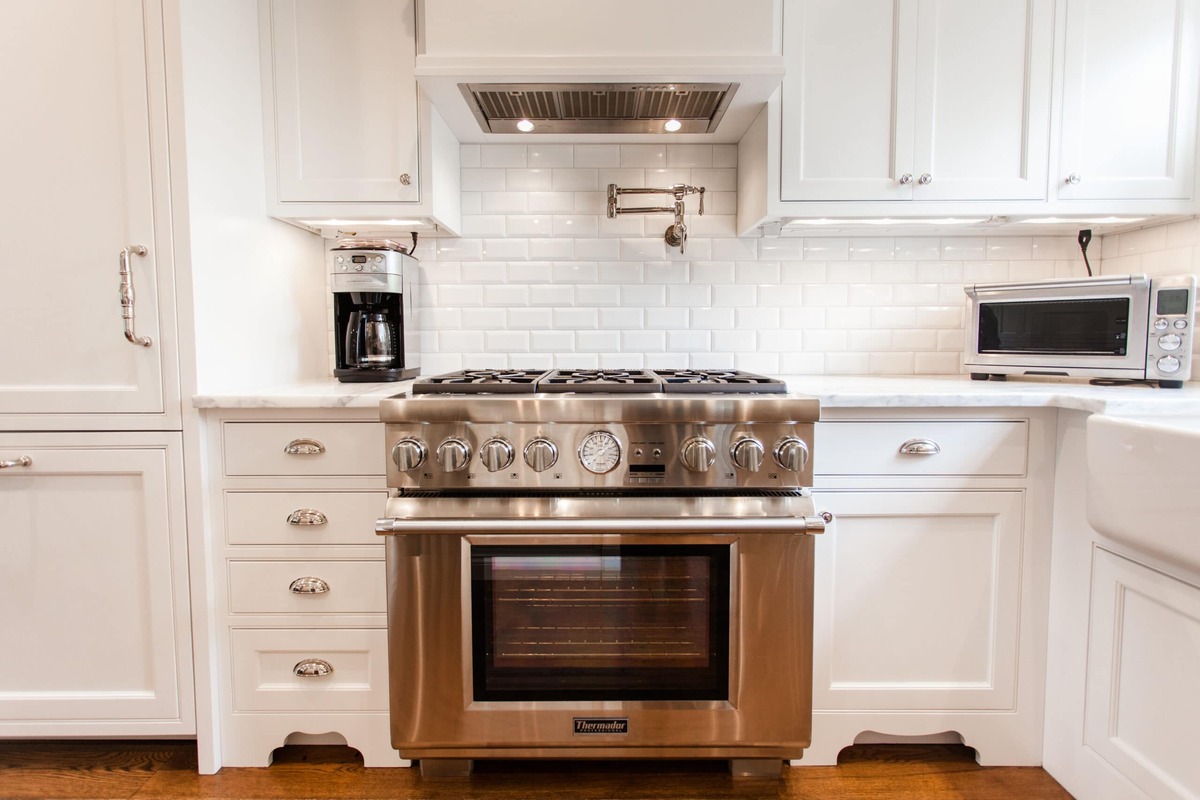 Legacy Builders is Ready to Help!
Kitchens bring life to a home and renovating can make a huge difference in your everyday experience. If you're ready to get serious about your Cincinnati kitchen remodel, we'd love to help you understand the cost of the project you've got in mind. We're confident we're the right choice to help you make the most of your kitchen design-build renovation. We can't wait to build a beautiful kitchen, just for you!