Minimalism in the Home: Crafting the Perfect Space That Never Goes out of Style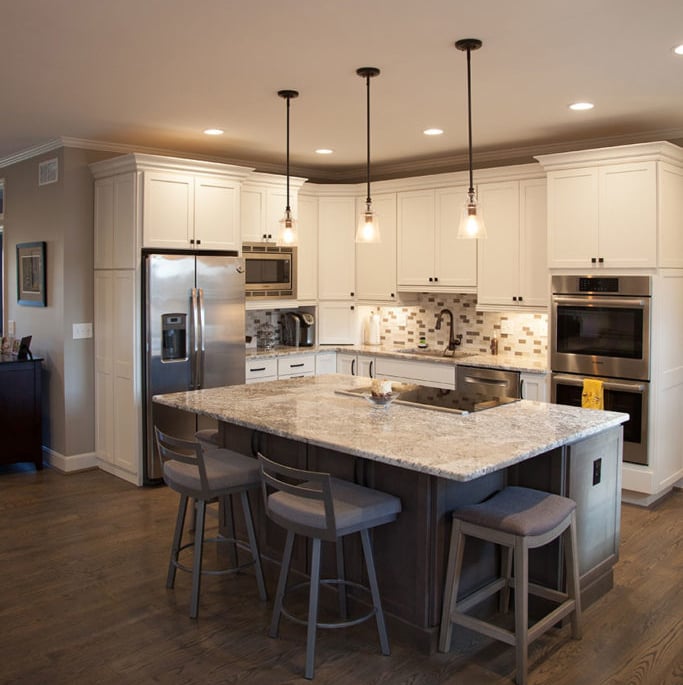 A minimalist design in the home emphasizes clean lines and a neutral color palette. It's a way of creating the perfect calming space for you to unwind in after a long and difficult day at school or work. Best of all, this style will never go out of style. It's classic, bright, and easily achievable if you have the right home remodeling contractors to help you along the home remodeling process.
Continue reading to learn how to achieve this sleek and modern style in all areas of your home.
Minimalism In The Kitchen
If your kitchen is outdated, hard to navigate, consider this a sign that you need to upgrade and opt for a full remodel of this space. A kitchen remodel can create more order and peace in even the most chaotic household. Adding additional and hidden storage space will make your job easier when preparing meals, or coming home with bags of groceries.
Alternatively, you can go for a bigger project, and knock down some of the walls boxing in your kitchen space. This renovation allows more light to travel through, instantly improving the look and feel of the room. This project will also make the room feel bigger by opening up the space.
You can also choose dark appliances to contrast beautifully against the cabinets, backsplash or wall.
The Kitchen Pantry
You don't want to put the work in renovating the kitchen and not organize the pantry. The kitchen closet or walk-in pantry is a space that easily can get messy. If you live with a large family, odds are they may ransack the area looking for the perfect mid-afternoon snack. Help keep order, even in the smallest of places, by adding shelves, labeled bins, and jars. Everything should have a place and stay in its place.
The Bedroom
You can give your master bedroom the minimalist style treatment as well. Find some gorgeous pieces in calm and neutral colors like beige, eggshell, or cream to decorate with. But, you don't have to forgo color if you don't want to. Choose a soothing lavender or baby blue if you'd still like that pop of color. Adding soft colors such as these adds just the right amount of visual interest without being overbearing. It's in tune with the entire minimalist approach, while still adding flair and personality.
The Closet
You won't truly feel the benefits of a more minimalist lifestyle until you throw out some of the clutter plaguing your closet. Donate some of your clothes to your local thrift store or charity. Once you've gotten rid of the clutter, add shelves, or have a home contractor help you design and transform your dream closet.
The Bathrooms
Your bathroom deserves a makeover too. Brighten up the walls with a fresh coat of paint, or strip the old wallpaper from the walls and replace it with something sleek and creative, yet neutral. Add hooks to keep clothing and towels off the counter and floors.
Home remodeling contractors can help you along the way
If you enjoy a clean, bright, airy, and organized home, a minimalist approach may be the perfect style for you and your place.
If your home currently feels too cluttered, outdated, a quick clean may not be enough to do the trick. However, a proper home remodel can make that dramatic difference you're searching for. A helpful team of home remodeling contractors can steer you in the right direction. Home remodeling contractors take all the guesswork out of the equation, so you can focus on the big picture and end up with a place that is sure to feel like home.