Oakley Master Suite Retreat
This master suite addition was crafted for a growing Oakley family who needed some breathing room and a little more privacy. With originally only one bathroom to share, mom and dad were looking for their own peaceful retreat where they could relax, recharge, and prepare for the day.
Vaulted ceilings make the bedroom feel open and spacious, and sliding barn doors provide unique character and space-saving convenience. The chandelier, a combination of lighting and a ceiling fan, is both unique and functional. The bathroom feels warm and luxurious, with touches of gold and intricately detailed wallpaper and vanity. The spacious, beautifully tiled shower is sure to be a welcoming way to unwind at the end of a long day.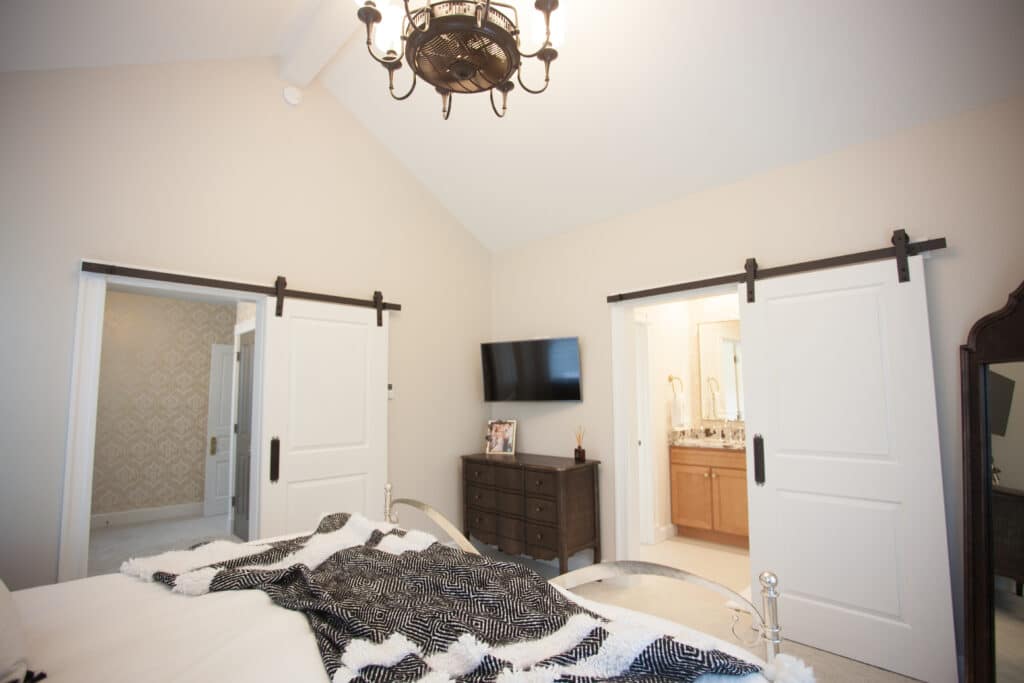 CLICK THE PHOTOS TO ENLARGE