Home Renovation Projects For The Winter Season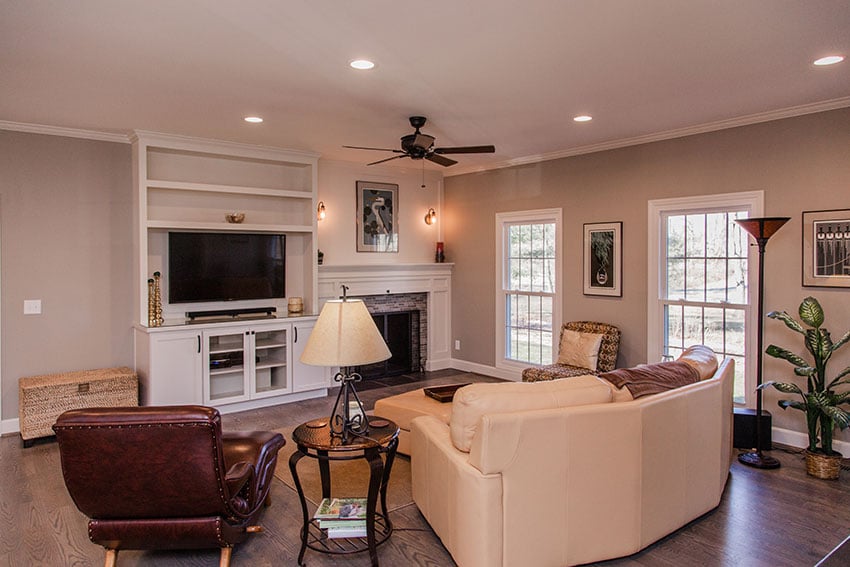 Winter is one of the best seasons to renovate your space. Whether you want to add that cozy new fireplace or just give the gift of a gorgeous new kitchen to your wife or husband, you won't regret upgrading your space this winter. Continue reading to learn more about potential projects and why you shouldn't wait until summertime to make those much-needed changes.
It's giving season
While it's a rather grand gift, nothing says you are grateful for your loved one like renovating their kitchen.
If you have a husband, wife, or significant other who loves to bake and cook, this is the ultimate gift for the both of you. Not only will your loved one benefit — they will have modern appliances and a more spacious kitchen afterward — but this will also cause the value of your home to skyrocket. Statistically speaking, an average kitchen remodel can have a return investment of 82.7%.
Home additions
Empty nester?
New parent?
Whatever your family situation, you most likely need more space for entertaining guests. Limited space can be a huge issue, and can potentially ruin all of those plans before they even happen.
Combat this problem with a home addition. A home addition is exactly what it sounds like. It's an extension built onto your current home. A home addition will provide family members a place to sleep when they are passing through, in case you don't already have enough guest rooms. Of course, you may not have time to complete your renovations by this holiday season, if you start now, you can rest assured that your home will be the perfect gathering space for friends and family next year.
Worried about not getting a lot of use out of it after the holidays? Many families convert this space to either an art studio, in-law suite, yoga studio, nursery, music room, or something else regarding their interests when it is not in use. Having more space in your home can benefit the entire family, whether it's small or large. You can also have a second story addition built if you feel that first floor is just a bit too crowded.
A fireplace
Lastly, a fireplace is a great way to prep and renovate your home for the winter. You don't necessarily have to build one in the middle of the living room. A fire pit outdoors is a great alternative if you want to roast marshmallows and drink hot chocolate by the fireplace surrounded by the people closest to you.
Perhaps you\'re now convinced and feel as if your house deserves a makeover this winter. What now? Calling a qualified team of design build home remodelers is a good place to start.
Why hire a team of design build home remodelers?
It's easy to dream up the perfect plan. You may have a clear idea of what colors you'd like to paint the walls. You may even know you want more light pouring through, to create the illusion of a bigger space. But executing all of these details alone may feel too complicated. You may have a ton of questions regarding your remodel. Especially if you have never done this before. Thankfully, you can always hire a team of design build home remodelers to help you with the logistics of your plan.
Wrapping up
Now, you are aware of why taking the plunge and finding the perfect design build home remodelers is so crucial this winter.
Design home remodelers can help you take an idea from thin air, and design the perfect space to suit both you and your family. Don't let the stress from the holidays get in the way. Now is an ideal time to make this decision, and create the cozy space you've always dreamed of.